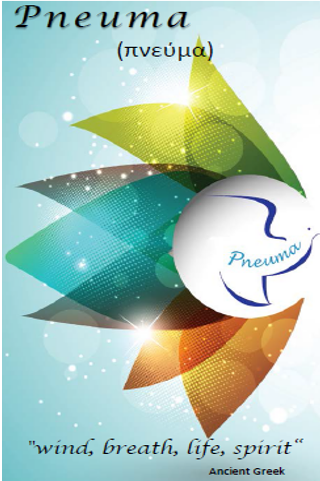 The forceful movement of air that seizes us with elemental power and catches us up into tension or movement. Kittel's Theological Dictionary of a New Testament
Pneuma Institute is prepared to respond to the formation and development needs of persons in both the direct ministries of spiritual direction, leadership, pastoral care, as well as individuals providing health care, mental health care, and coaching professionals who want to be more sensitive and responsive to their patients' or clients' spiritual needs.
Certificate Programs in:
Spiritual Direction
Spiritual Leadership
Direction of Ignatian Spiritual Exercises
Supervision
Spiritual Formation & Enrichment Services
Continuing education workshops
Consultation
Spiritual direction
Individual and Group Retreats
Personal and Congregational Discernment facilitation
Individual or Peer Supervision
Other programs and services can be developed to respond to formation and enrichment needs. We can serve you at your site or through the use of distance technology. For more information contact our Director of Programs & Services.
How Pneuma Serves You
Over the past 10 years, the Pneuma program has formed and supported over 60 Spiritual Leaders.
The program is highly recommended, appreciated by our alum, and many return to participate in continuing education, and present or help facilitate programs
We have formed a Spiritual Community for on-going support. Our group is diverse: ecumenically, multi-generationally, multi-culturally, representation of race and geographic locations.
The program applies adult learning theory, We focus on forming a personal identity in Christ, with students experiencing deep personal and community transformation. Attentive to the leading of the Holy Spirit, Pneuma emphasizes the integration of mind, heart, body and spirit. The design of the program includes in-person and remote learning, individual and group work, with strong spiritual formation, instruction and supervision.
We emphasize practical application of the learning. Practicing Spiritual Direction immediately, with lots of practice and support to serve others well.
In response to the Spirit's calling, Martha Robbins, Th.D, founded Pneuma Institute and developed its SDL certificate programs with other leadership team members. Martha is a licensed Psychologist, Spiritual Director, Supervisor, and the Joan Marshall Associate Professor Emerita of Pastoral Care of Pittsburgh Theological Seminary.
We have a close partnership with the Sisters of St. Joseph in Baden, PA, founding co-leaders, spiritual directors and instructional supervisors.
Program leaders bring diverse spiritual, educational, and life experience, who are selected and qualified to teach and support formation of others
We work with students to accommodate life events, and accommodate learning, physical, emotional needs.
Pneuma Institute is a non-profit entity backed by a strong Board, and advisors
Program Leaders
Sr. Paula Drass, Sisters of St Joseph (Baden, PA)
Joseph Heddon, Jr., Pastor, Emmanuael Reformed United Church of Christ
Dr. Carolyn Nickerson
Dr. Martha Robbins, TH.D, Founder
Judith Shipley
Kathleen Yarzebinski