Spiritual Direction and Leadership Program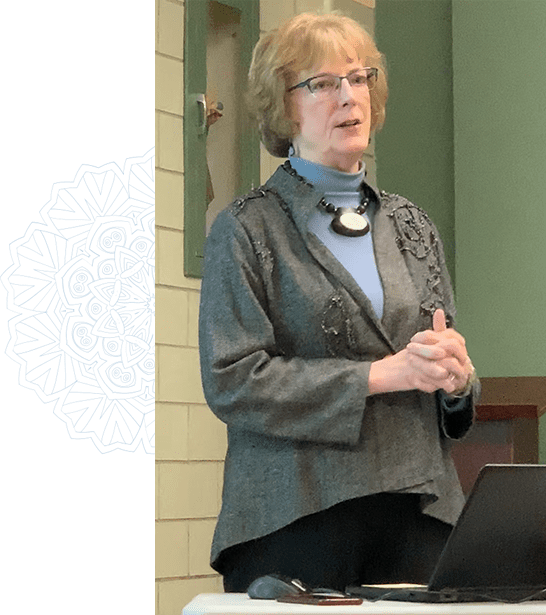 Certificate Program in Spiritual Direction & Leadership (SDL)
This program is a two-year, ecumenical certificate program in spiritual direction and spiritual leadership. It is the premier program of the Pneuma Institute. It offers formative and educational preparation as well as supervised training of persons in understanding the spiritual movements of the Ignatian Spiritual Exercises as common to and distinct from other Christian paradigms of growth in faith and the Christian Life.
For over 500 years the Spiritual Exercises have offered people of faith a uniquely personal encounter with the Triune God in and through Scripture. The Exercises provide both structure and flexibility for persons and groups to reflect upon, contemplate, and internalize the major themes of the Christian faith.
Graduates of the program will be equipped to guide persons, groups, parishes, and congregations to:
Deepen their true identity in Christ,
Grow in Christian discipleship,
Discern their unique gifts & call-in order to co-labor with Christ in all of life for the glory of God.
This video was recorded March 6, 2023 and was a lively and friendly opportunity for listening and asking questions about Pneuma Institute's Spiritual Direction and Leadership Program.
The program provides study, skill building and practical integration focusing on:
Scripture and theology as they relate to the Spiritual Exercises and the ministry of spiritual direction and spiritual leadership;
Spirituality, particularly methods of prayer, personal and communal discernment, and models of human and spiritual growth in Christian Life;
Ministry design for a variety of contexts from street ministry to parishes, to retreats and other settings.
"Thank you, thank you, thank you for this gift… it was transformative! " - Pneuma SDLP Student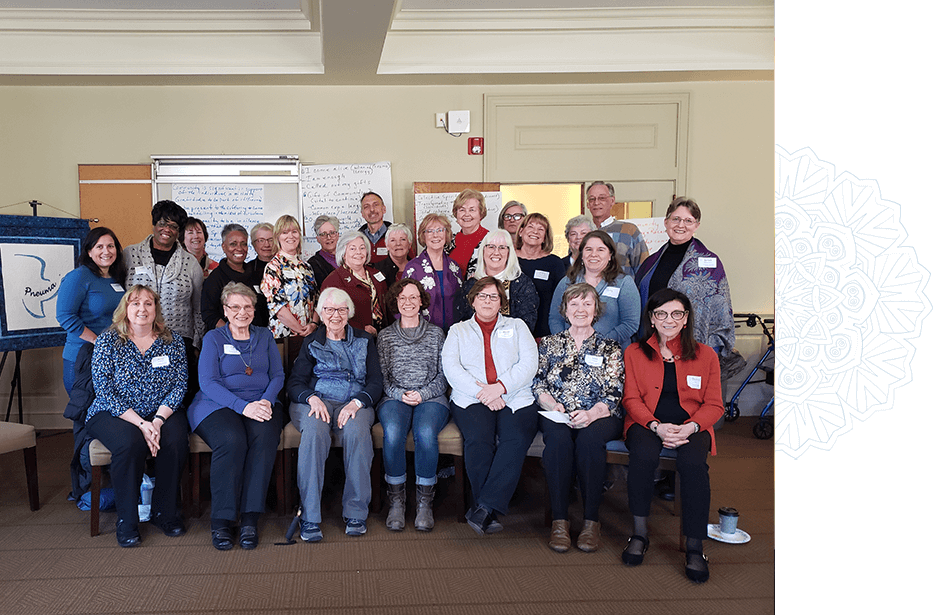 SDL Program Virtual Schedule
In each year of the two-year Spiritual Direction & Leadership Program, a cohort of participants attends one in-person (5 days) and two virtual Intensives each year consisting of 2 consecutive Fridays and Saturdays. For the in-person intensives we will gather in residence at the Martina Spiritual Renewal Center in Pittsburgh, PA
At each of three Intensives, participants meet once in person and twice virtually, using the Zoom platform, for prayer and worship, faculty presentations, discussion of required reading, small group practice of spiritual direction and development of leadership skills in formative spiritual practices.
Participants meet for three more Intensives. They also begin their Intern-ships, and have ongoing supervision, assessments of the knowledge, skills, and dispositions essential to the ministries of spiritual direction and spiritual leadership
SDL Admission Requirements
Persons applying to the Pneuma Spiritual Direction & Leadership Program should have ~
Ordinarily, a bachelor's degree or equivalent life experience;
Some biblical and theological background;
Completed the full Ignatian Spiritual Exercises (either in the 30-day format or in the extended everyday life format) or prepared to begin them in 2023;
Received ongoing spiritual direction for nine consecutive months;
Demonstrated capacity for self awareness and critical reflection on the interaction of faith with one's life and ministry;
Support of one's spiritual community and indications of being called by others to this ministry;
Willingness to engage in vocational discernment.
Applicants to the Pneuma SDL Program can download the following:
In addition, applicants provide copies of transcripts from all academic institutions and include a written personal narrative with their application form.
Please contact the Director of Programs with your interest and to address any concerns or questions you may have and to determine the application process.
Application processing fee: $75.00
When all materials have been received, the Pneuma SDLP Admissions Committee will evaluate applications and select applicants for interviews with the Admissions Committee.
Once all materials have been reviewed by the Admissions Committee and the interview has been completed, applicants will be notified by email of the decision regarding the disposition of their applications.
Early application is highly recommended.